MTBO Camp, March 30th - April 3rd 2012
MTBO Camp is a preseason kick-off, lots of MTB-O, socializing, low-intensity technical trainings.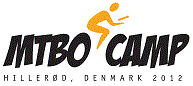 __________________________________________________


News:

04.04.2012 Message from SPORTident
"Dear participators and organizers,
The MTBO-camp is over now and we hope that everybody had a safe journey back home.
Today we have checked the not working Active Cards. As supposed the battery contact were broken in these cards. We must really admit that we have undervalued the strong mechanical stress when the Active Cards recoil and bump to the bike frame. Sorry about that. This will be a lesson to us!
While the events we got many good ideas and proposals for better solutions from many participators.
We will discuss all these ideas and implement them into the system to make it easier to handle and more comfortable for the competitors and for the organizers as well.
Thank you very much for your help. And thank you very much for your patience and took the problems calmly.
In near future we will offer the reworked Active card.
The SPORTident team"


03.04.2012 MTBO camp 2013
Dates for MTBO camp 2013 in Oksboel are published. 24th-28th of April (yeah, it will be much warmer next year). Here is the link: MTBO camp 2013.

03.04.2012 Feedback
We would love to get some feedback. How did you like the camp format? Too many competitons, too little beer, too much cold weather? Please send it to johan.jacobsen at gmail.com and I will forward it to the organizers and next years organizers as well.
Feedback concerning the SPORTident active card equipment please wait until Thursdsay since SPORTident will be publishing their own evaluation of the system tomorrow on this website. I suggest you send comments to me and/or the Atheletes Commission (Michi) and I will collect it and forward to the MTBO and IT commission as well.


03.04.2012 Editing the results
Did your time disappear in the system or did you get a time that is way off? Send me a email and I will fix it. Deadline for changes to the results are Friday April 6th.


03.04.2012 Jussi Laurila and Marika Hara overall winners
Check it out here.


03.04.2012 Ksenia Chernykh and Samuli Saarela won camp cup 6
Congrats - check it out here. Unfortunely a bunch of riders went through a private garden on the way to control 10 (9 for WE). Puhadada! Fy for den! Please be aware that we are having problems getting permits for organizing MTBO in Denmark - cutting though gardens does not make it easier.


02.04.2012 Preliminary results ready for camp cup 5
Samuli Saarela took his first victory. Marika Hara back on track with 3rd win.


02.04.2012 Preliminary results ready for camp cup 4
We need to evaluate a couple of sport ident cards and we are missing the finish times for a couple of riders before the results are complete. Also riders switching class today has caused a few mistakes in the overall result. We will fix that eventually.


01.04.2012 Diavolo Challenge postponed to Monday 19.30 at the hotel.
Be there or be... warm.


01.04.2012 Recommendations for placement of sport ident card.
After using SPORTident Active Card for some days it is now clear that the battery fixation is not optimal for MTBO. Several cards have had the battery knocked loose inside, when it hits the mapholder, bikeframe or handlebars during the bumpy ride, causing the chip to die. Until SPORTident works on this we recommend that you instead of letting the card hang in the yoyo, you fasten it to e.g. your arm.

01.04.2012 Results for WRE long distance cup 3 are ready.
Check it out here.
Jussi Laurila and Maja Rothweiler took the stage victory today and also the overall lead with 3 of 3 results counting. In the end 5 of 6 results will count.


31.03.2012 And now official results for the WRE.
Check it out here.


31.03.2012 Preliminary results
Jussi Laurila and Marika Hara won again. The world ranking event middle distance in Grib Skov was decided today and it was a repeat win for the finnish national team members. The complete results are preliminary. 2 riders experienced problems with the sport ident active card and are not inserted correctly in the resultlist yet. Both riders are expected to have their race approved. Check out the preliminary results here.


30.03.2012 Finnish victories in the night
Jussi Laurila and Marika Hara won the elite class in camp cup 1, the night short distance, in Praestevang. Check out the results here.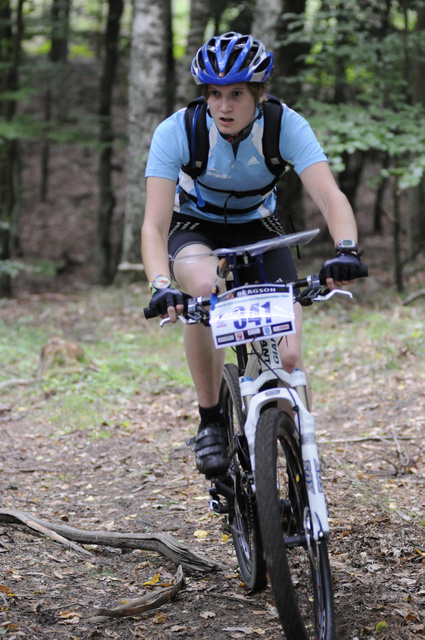 Marika Hara, Finland (Photo: IOF).

29.03.2012 Last minutes notes
Parking tonight we recommend you do at the hotel where also the read out of sport ident will be. A new shopping center opened near the designated start area parking, and they are open until 24:00 tonight. We expect it to be hard to find parking at start. Its 1500 m from the hotel to the start area.
There is a test set up with the new touch free system in the hotel cafe, so you are able to check it out before you try it in the forest. The sport ident card will be attached to a yoyo provided by sport ident. The sport ident card have to be 50 cm from the control when passing. You do not punch a finish control but merely pass by 2 finish stations.
Sunday, Diavolo Challenege was by mistake set to start at 20.00 in the bulletin - it starts at 19.30 Sunday! It has been corrected. There will be a practice area at the WRE and training in Tisvilde Hegn where you have to sign up for the Diavolo Challenge final.



28.03.2012 Startlist for cup 2 and 3 ready along with latest changes to bulletin
Check them out by clicking in the menu.


28.03.2012 Who to watch
180 riders entered MTBO camp although not every one are competing all 5 days. If we take a look on who to watch in the overall camp cup it is obvious to take a glance at the 4 men and 7 women from the world ranking top 10.
Men: World champion Anton Foliforov, Russia, will have to watch out for world number one Samuli Saarela, Finland. However there are many talents. Do not forget about good old Beat Schaffner and the other bunch of young fins Pekka Niemi, Jussi Laurila, Juuso Jutila. I am guessing that we will see a good performance from supertalent Krystof Bogar. Danish hopes must be with Bjarke Refslund and the junior world champion relay team Andreas Proschowsky, Rasmus Soegaard and Andreas Bergmann.
Women: Where to start - there are so many skilled riders. Ksenia Chernykh, Russia, is always doing well in MTBO camp, but Marika Hara, Michaela Gigon, Christine Schaffner and Ingrid Stengaard are all contenders. Outsiders who might do a run for the overall win include Maja Rothweiler, Olga Vinogradova, Anna Telyakevych and Laura Scaravonati.
Previous winners:Anton Foliforov is the only past winner (2010) who is competiting in the mens class (Simon Seger 2006, Mika Tervala 2007, Allan Jensen 2008, Erik Skovgaard Knudsen 2009 and 2011), while all past winners in the women class is present: Schaffner 2006 and 2008, Gigon 2007 and 2009, Emily Benham 2010 and Ann-Dorthe Lisbygd 2011. Ann-Dorthe however is probably not in contention due to happy circumstances and a long time injury.

27.03.2012 Weather forecast
The last week we had 15 degrees and sunshine - so dry conditions. It looks like it will be more chilly the coming days, and the weather looks a bit lurky Sunday and Monday. Check out the weather forecast here: Clicke-lick her for weather.

27.03.2012 Last changes tomorrow
Tomorrow the last changes to the course length and numbers of controls will be published as well as startlists for camp cup 2 and camp cup 3 (WRE for class WE and ME). From now on if you wish to enter camp, change class, name or club please just contact the event center at arrival.

22.03.2012 Thinking about 2013 already?
Well, good news then! 2011 organizers headed by Jørn Svensen will organize MTBO camp 2013. The dates are not finalized but expect mid-late April. The location will be totally new for MTBO camp in the south west part of Jutland. Event center will be in Oksbøl, north of Esbjerg. Yeah!

22.03.2012 Entry changes
A bunch of you write me with changes to class, club, name, etc. everyday. That is fine, pease continue to do so and I will update and forward the information to the organizers. However, I am only updating the entry list once in a while, and the list of competitors by class is only updated Wednesday next week, so do not expect to see the changes occur in that list.
/Johan

21.03.2012 Bulletin 1-3
Here it is, Bulletin 1-3. Some minor modifications (marked yellow) will be published next Wednesday March 28th.

18.03.2012 Who are the organizers?
Event Director of MTBO camp: Jan Hausner, OK SG, event director of multiple Danish footO and MTBO events, national map controller at EOC MTBO 2009.
Event Director for WRE: Tage Andersen, OK Øst Birkerød, event director og EOC MTBO 2009, Spring Cup for numerous years.
Event Advisor: Arne Kristensen.
Course setters: Søren Peter Larsen (course setter EOC MTBO 2009 relay), Dan Haaegrup, Jes Steen, Jan Hausner and Michael Hoffmann.
Webmaster, competitor and the guy you write emails to: Johan Holkmann Jacobsen.

18.03.2012 List of competitors
I imported preliminary entries and o-service entries on to the MT2003 programme for starters. Not everyone has confirmed their entry, so it looks like we will be about 180 riders at MTBO camp.
List of competitors March 18th

18.03.2012 Bulletin coming soon
OK, so I know the menu has said "bulletin coming soon" for a while. Monday the organziers are having a meeting finishing the last details, so I hope the bulletin will be ready by Tuesday.

24.02.2012 Grip Grab is sponsor for MTBO Camp 2012
We are very glad to announce that Grip Grab will be sponsor for MTBO Camp. Thank you very much, Grip Grab!




21.02.2012 New Video from Sport Ident Active Card


21.02.2012 Touch free ambitions
Sport Ident has offered to visit MTBO camp and implement the touch free sport ident system Active Card. The event organization thinks it is a fantastic opportunity to be on the cutting edge of orienteering technology and it is the ambition to use this system in MTBO camp. However since 2 races are world ranking events we need to get some sort of approval worked out. In the meanwhile take a look at this SkiO competition video which demonstrates the use of the touch free sport ident Active Card:


Ski-Orientierungslauf in Davos from Daniel Härtelt on Vimeo.



14.02.2012 No news is good news
We have not published a huge amount of news stories here on mtbocamp.dk. But dont worry. No news is good news!

14.02.2012 Unoffical Bulletin 1/2
While we are waiting for the official bulletin 1/2 and bulletin 3 from the organizers - check out information below, which nearly covers all required points in bulletin 1/2.
14.02.2012 World Ranking Event Older Maps
Here are low resolution maps of the terrains used for the 2 World Ranking Events:
Grib Skov Syd.
Tisvilde Hegn.

19.01.2012 Final entries and payment
Please send confirmation of your participation before March 10th.
Entry fee for full camp: 100 euros or 750 dkk (participation for all events and any accessories we might produce for you).
Entry fee for individual event with sport ident will be 20 euroes (150 dkk) and trainings will be 10 euroes (75 dkk).
Members of Danish Orienteerings-Forbund can enter for the full camp or individual events on http://www.o-service.dk and handle payment through their own club. Other participants must pay entry fee at arrival or at each event. Please bring cash in exact amount.

17.01.2012 Locations
The following map show all of the locations for MTBO camp 2012.

Vis MTBO camp 2012 on a larger map

31.10.2011 Accomodation
The following deals are made with Hotel Hilleroed and Hilleroed Camping. You can book accomodation by contacting either the hotel or campground directly either pr. mail or phone. MTBO Camp organizers do not handle accomodation inquires.
Hotel_Danish.doc - special tilbud Hotel Hillerød på dansk.
Hotel_English.doc - special offer Hotel Hillerød in English.
Huts_English.doc - special offer Hilleroed Camping Huts in English.

30.10.2011 Preliminary program (subject to change)
Fri 21.00 Night Short - Praestevang and St. Dyrehave Nord
Sat 10.00 (WRE) Middle - Grib Skov Syd
Sat 14.00 Training - Stenholt Vang and Gl.Groenholt Hegn
Sun 10.00 (WRE) Long - Tisvilde Hegn Nord
Sun 14.00 Training - Tisvilde Hegn Syd
Sun 20.00 Paallikkoos Diavolo Challenge
Mon 10.00 Long - Tokkekoeb Hegn
Mon 14.00 Sprint - Selskov, Gadevang
Tue 10.00 Ultralong - Grib Skov All

30.10.2011 Accomodation
MTBO Camp organizers have made a deal and reservations with the hotel and campground (huts) in Hilleroed. Information will be available soon about this special offer. MTBO Camp organizers will not take care of the accomodation in 2012 - you will have to book and pay accomodation yourselves.

03.10.2011 Classes
In 2012 we will have a new class CK for kids and beginners. The course will be short, o-technical easy and MTB-technical easy rideable. Only kids born in 1999 or later can win prizes in this class. ME = Men Elite (M21E)
WE = Women Elite (W21E)
ML = Men Long (M21A, M20, M40)
WL = Women Long (W21A, W20, W40)
MS = Men Short (M17, M50)
WS = Women Short (W17, W50)
CK = Cool Kid (W/M13, Beginners)

03.10.2011 Preregistration opens
OK SG will together with a bunch of orienteering clubs organize MTBO Camp 2012 with event center in Hilleroed. Accomodation will be in hotel and camping huts.
The preregistration is now open. Send email to johan.jacobsen@gmail.com with name, sport ident number, birthyear, class and shirtsize.
Check out who else signed up here.
Invitation coming soon.


23.08.2011 Dates for MTBO Camp 2012
We are working on putting together the organization for MTBO camp 2012 in Hilleroed, north of Copenhagen, March 30th - April 3rd 2012. We hope to use the hostel in Hilleroed as an event center, but stay tuned for more information. Terrains will be a m